November 12, 2021 | Laura Murphy
Women in Lockdown is launched!
We launched Women in Lockdown: stories by and about women during Covid-19 at Eastbourne's Town Hall at a packed event and to great applause. This anthology of stories has even made its way onto the BBC News.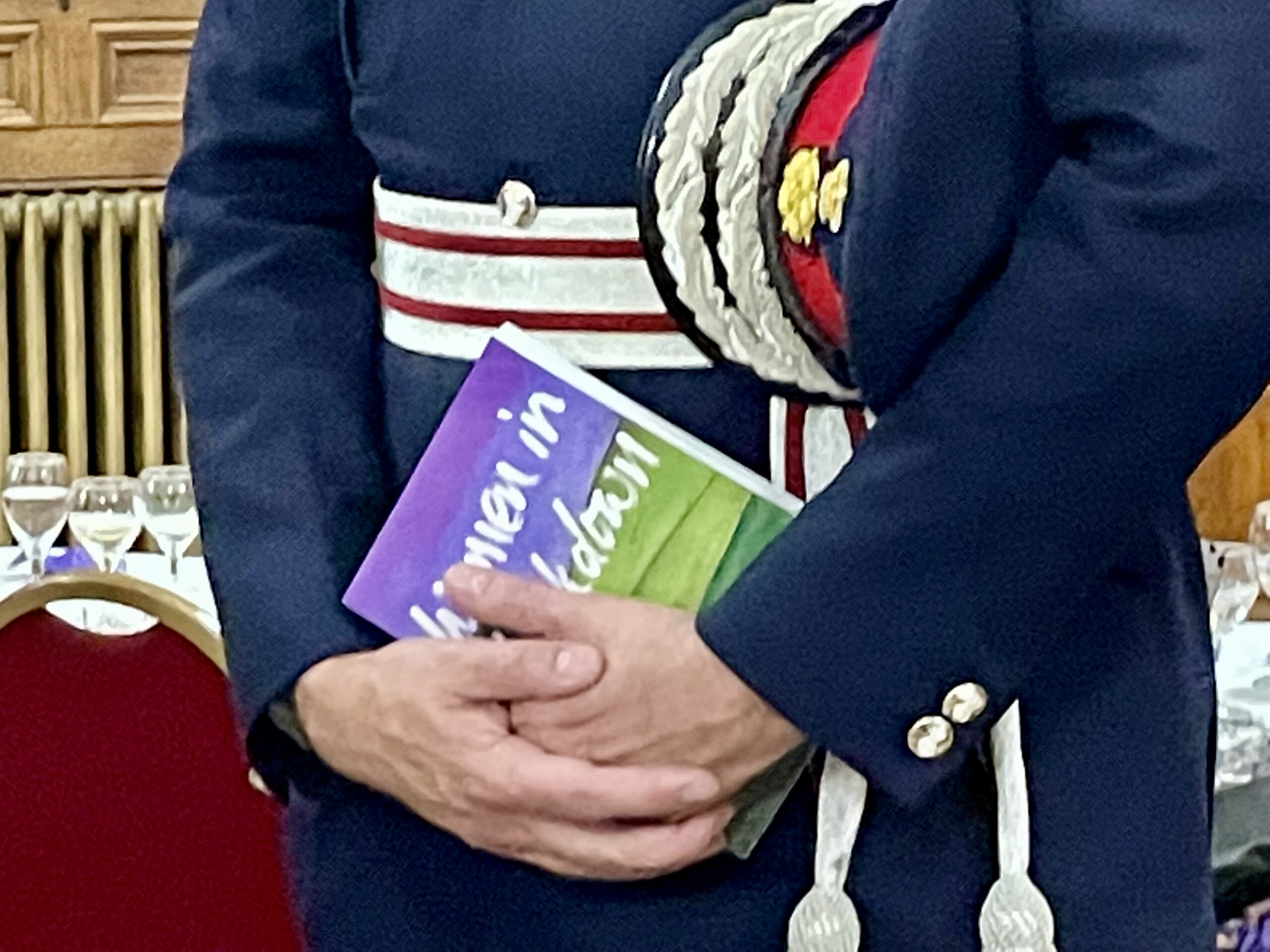 STOP PRESS!  We are very excited that WayfinderWoman's Women in Lockdown book launch will be covered on BBC South-east News Friday, 12 November at 18.30!
We released the Women in Lockdown book, which covers over 100 lockdown stories on the same evening as we collected the Queen's Award and many, many contributors to the book were at the Town Hall.  The book would make a great Christmas present and copies can be purchased from Wayfinderwoman's website.
Laura Murphy, Founder of Wayfinder Woman gave a speech at the launch.
My Lord-Lieutenant, distinguished guests, ladies and gentlemen.  You would have seen around the room displays from a project we ran a few years back, funded by the Heritage Lottery, to investigate women hidden in Eastbourne's past.  It was a huge success and a story for another time but from that came Women in Lockdown.
During covid many of our volunteers, and those we supported, were shielding, women were becoming increasingly anxious, disconnected with their families, with their friends, with their communities.  I wanted to find a way to help them reconnect, to make them feel that they were supported, valued.
I knew from the women of Eastbourne project that ordinary women's voices had been forgotten.  That it was nigh on impossible to discover their lives.  And so I asked for women to tell us their experiences of covid so their voices could be heard, so they could reconnect to their communities.
We expected 20 or 30 and received over 100.  100 stories in many forms, diary entries, essays, poems, a play, minutes of a family meeting and in visual form – paintings, drawings, tapestries, photographs.  We originally were only going to post these on a Facebook page but the stories were so compelling, so beautiful that they deserved to be in printed form.  And the book was born.
Not all of the stories received are in the book.  Some women were content just to connect with us.  Telling us their story was enough and they declined to have them published further.  We treasure those stories too.
And getting the book published has been a team effort.  The project helped us reconnect with each other too.  Thanks go to so many not least of which are Nicola Allen and Tracey Xerxes who were a driving force in raising the money to do so and the girls of Moira House who gave us a legacy donation.
And so tonight we launch the book.  Women in Lockdown: stories by and about women during covid-19.   It is beautiful – and not only because of the stories but because of how they have been displayed.  I want to especially thank Patricia Cairns, OBE who advised us on structure and Josie Tipler who, with love, crafted the design of the book.
I give you Women in Lockdown: stories by and about women during Covid-19.
Share this article