March 14, 2023 | Sarah O'Flaherty
Inspirational woman overcomes chronic illness to secure dream job
Chronic illness can be a challenge for anyone, but for some, it can be especially difficult to overcome. Myalgic Encephalomyelitis (ME), also known as Chronic Fatigue Syndrome, is a debilitating disease that affects millions of people worldwide. But for one inspirational woman, ME was just a bump in the road on her way to success.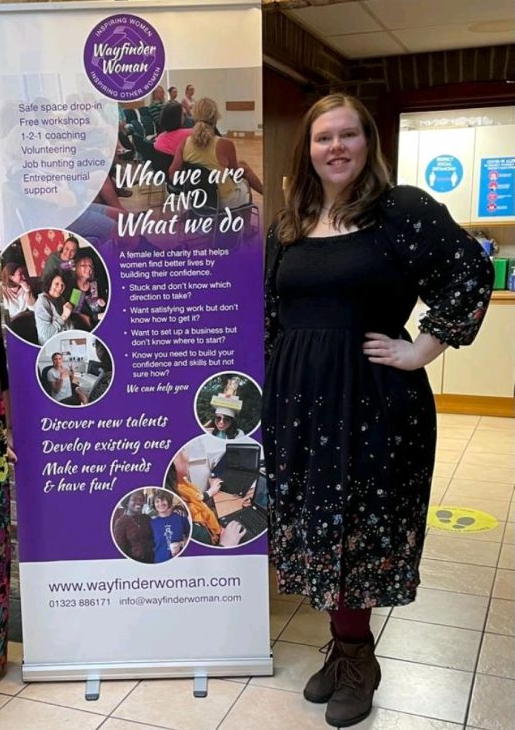 Meet Beth Neal, a woman who has overcome ME to secure her dream job in a women's charity. Beth was diagnosed with ME in her mid twenties, and it completely changed her life. She had always been an active and driven individual, but ME left her feeling exhausted and unable to perform even the most basic tasks.
For years, Beth struggled to cope with the disease. She tried different treatments and therapies, but nothing seemed to help. Her confidence plummeted, and she began to feel like she would never be able to live a normal life again.
But Beth refused to give up. She knew that she had the skills and the drive to succeed, even if her body was holding her back. So she began to focus on what she could do, rather than what she couldn't.
Sarah started volunteering at a local women's charity, WayfinderWoman, helping with administrative tasks and fundraising events. Despite her illness, she was determined to make a difference in the lives of others. And her hard work paid off.
After a few years of volunteering, a job at the charity became available, and Beth decided to apply. She spent a lot of time and effort on the application process, and it was worth it as she was offered a Manager position within the charity. It was a dream come true for her, and she felt like she had finally found her purpose in life. She was responsible for managing a team of volunteers and started to mentor and coach women in need which is a passion for her. She is excelling in her role, using her skills and experience to make a real difference in the lives of the women the charity served.
Beth's story is an inspiration to us all. Despite facing a chronic illness that could have derailed her career and her life, she refused to give up. Instead, she focused on what was achievable, and she used her skills and her passion to make a real difference in the world.
Today, Beth continues to work for WayfinderWoman as a Manager, helping to empower women and provide them with the support they need to thrive. And she serves as a shining example of what can be achieved when we refuse to give up on our dreams, no matter what challenges we may face along the way.
Share this article