July 10, 2020 | Laura Murphy
Magnificent 7 Challenge 2020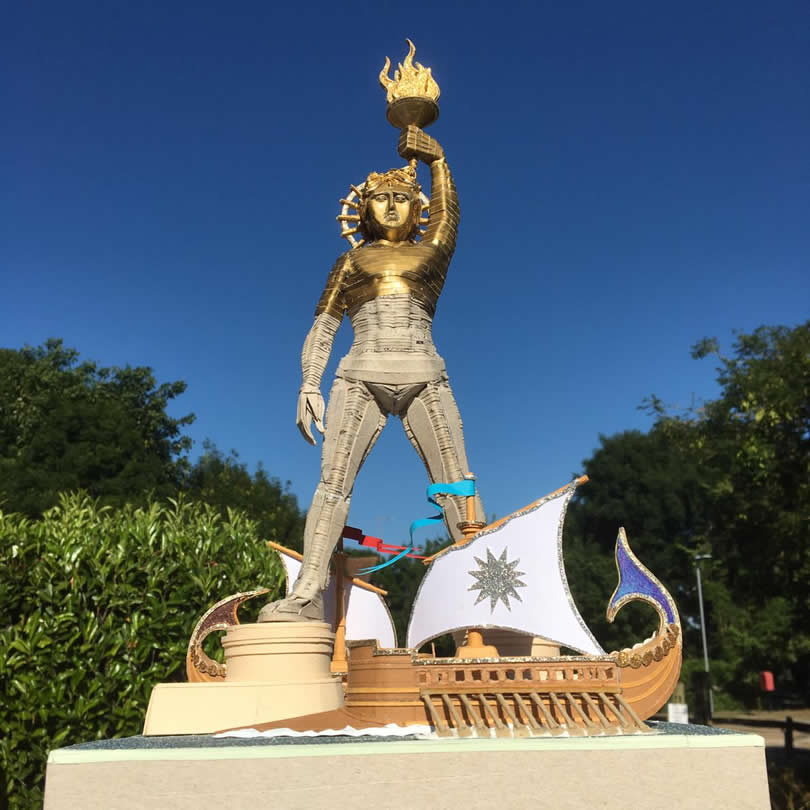 Over seven days, seven women walked around Princes Park Lake in Eastbourne, seven times – the equivalent of a marathon – with a different theme each day.  It was all to raise funds to get Women in Lockdown: stories by and about women during Covid-19 published so the 90+ women who sent in their stories can have a copy for future generations.  The aim was to improve women's mental health and reconnect them with the community.
Day 4: 7 best jokes
Day 5: 7 Miss Scarlets from Cluedo
Day 6: WayfinderWoman Rugby 7s
Day 7: Our favourite 7 places in Eastbourne.
Magnificent 7 preparation
The Magnificent Bill designed and built all of the hats from cornflake boxes ready for Day 1 and then designed and drew all of the artwork we used for each day.  See more of his wonderful work and the fun the volunteers had during the Challenge.
You tube links for all 7 days.
Share this gallery