Creative Joy and The Artist's Way
Saturday 13 May 2023 @ 1:00 pm

-

4:00 pm

£45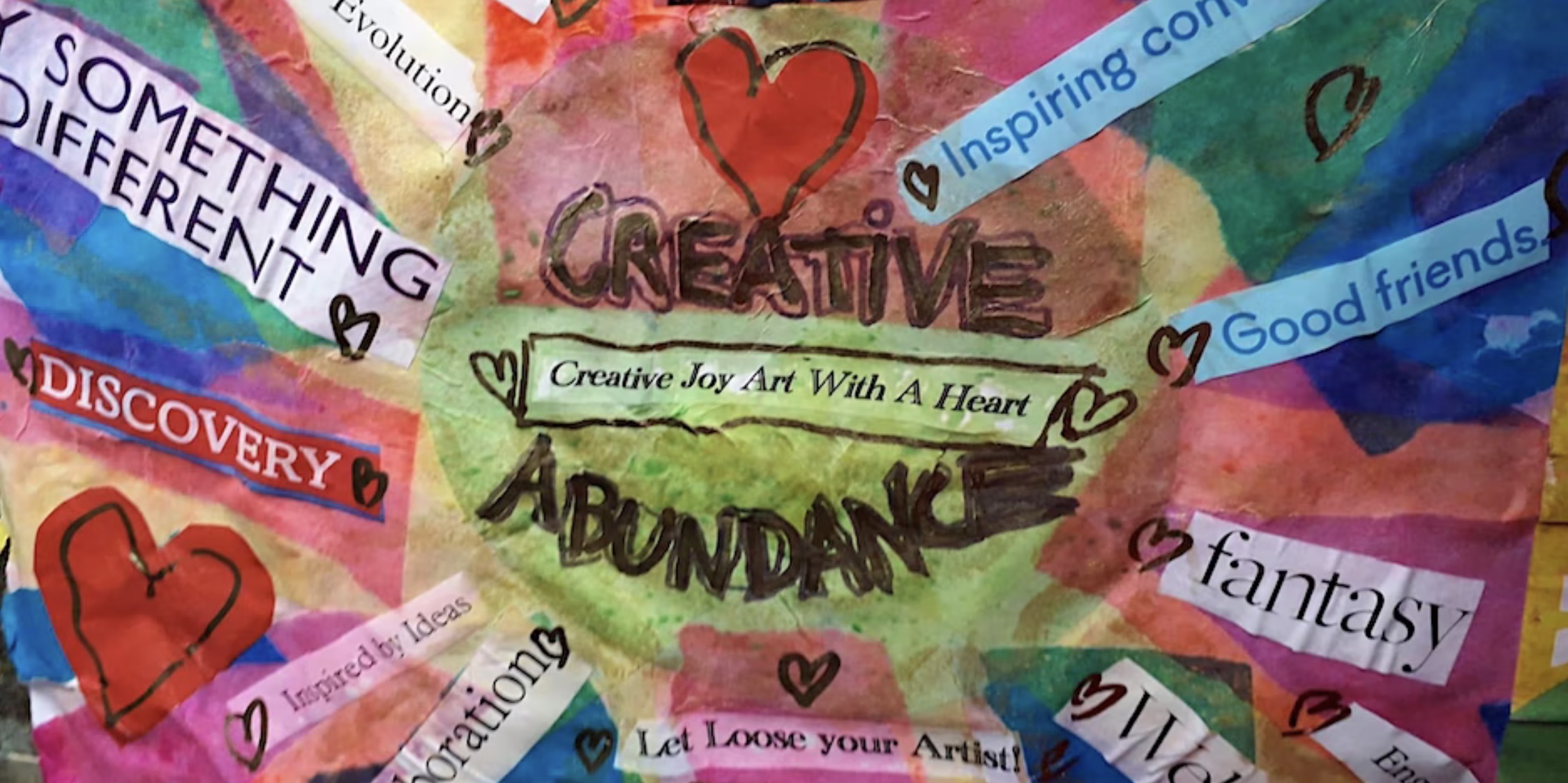 Let Loose Your Inner Artist!
Are you happy? Does life seem grey? Have you forgotten how to play?
Would you love to be more creative?
Do you feel blocked or stuck creatively or personally?
This is a course of Self Discovery, Self Recovery, a Re Discovery of your Joyful Self.
This course can help you shift and unblock those inner walls and set you free again.
Re-connect with your inner artist, your sense of joy de vie, and the Powerful Creative Self that you are.
Express your Self with drawing, painting, writing, collage, clay, mixed media and more.
No experience needed. This is a course for everyone, not just for 'blocked artists'! You don't need to be 'an artist' or have any art experience or training. Process, not product!
IMPORTANT NOTE
What this course is not! This is NOT a 'learn how to draw and paint' art class. It IS about expressing your inner Creative Self, having fun, and finding your Joy, through playing with creative materials.
DETAILS
This 10-week course is FREE, tuition is Sponsored by The WayfinderWoman Trust.
However, PLEASE NOTE there is a £45 stipend to cover materials.*
(Thats just £5 per 3 hour session!)
The £45 includes The Artist's Way Book, art materials, course handouts and refreshments.
All materials and tools supplied
8 PLACES ONLY
Women Only – Workshops held in the WayfinderWoman safe space Hub in Eastbourne.
TO BOOK: Please email volunteering@wayfinderwoman.com for a booking form and payment details.
£45 stipend for materials, payable in one instalment of £45, paid in advance, by 10th April 2023.
Course dates:
Saturdays at 1pm – 4pm. Starts 13 May 2023 then
20 May
3 June
10 June
17 June
24 June
1 July
8 July
15 July
22 July
Students are asked to attend all 10 workshops to get the full benefit of this course; it is not a 'drop in'
* Students who attend the full course of all 10 sessions will receive a £10 voucher at the end of the course.
CONTACT: 01323 886171
Mon-Fri 9.30-4.30
Email volunteering@wayfinderwoman.com or info@wayfinderwoman.com
MORE DETAILS ON THE WORKSHOPS
TEN three-hour workshops held on Saturday afternoons, with practical hands-on art sessions.
We will be working with 'The Artist's Way' by Julie Cameron. For this set of workshops, the course work will be condensed into 10 weeks instead of 12. You will be provided with the workbook to work with at home in between each practical workshop, plus additional Creative Joy handouts will be provided.
Each week we will work though some of the exercises in The Artist's Way together.
Each week we will have fun exploring different art materials and techniques.
Each week we will invite your inner artist to play with different games and techniques including journaling, writing, singing, storytelling, music, painting and drawing.
Expect an emotional journey of laughter, tears, fun, joy, new friends, and creative messiness!
The purpose of life is JOY! Come and Play!
Course facilitator is local Eastbourne artist Tania Long
View Tania's work
https://www.facebook.com/TaniasFantaSeaArt
www.spanglefish.com/fantaSeaArt
A review from a past participant:
"Participating in Tania Long's 'Creative Joy' was a valuable gift to my creativity, and something of a boost when I was returning to work after a period of many changes.
Tania hosts these sessions with sensitivity and respect, providing useful resources which can be referred to afterwards.
There is a clarity that can be reached when working through this course alongside others, a supportive environment in which I found the space to grow, and move forward.
I am happy to recommend Tania as an experienced facilitator, and this course for its content."
Mrs. Lowe
(Creative Joy participant)