September 3, 2023 | Sarah O'Flaherty
Women's Charity Raises Over £5000 in Inspiring Annual Coastal Fundraising Event
Despite the challenging weather conditions courtesy of Storm Antoni, Wayfinderwoman successfully organised their annual fundraising walk, run, and cycle event along the breathtaking coastline between Eastbourne and Hastings Piers.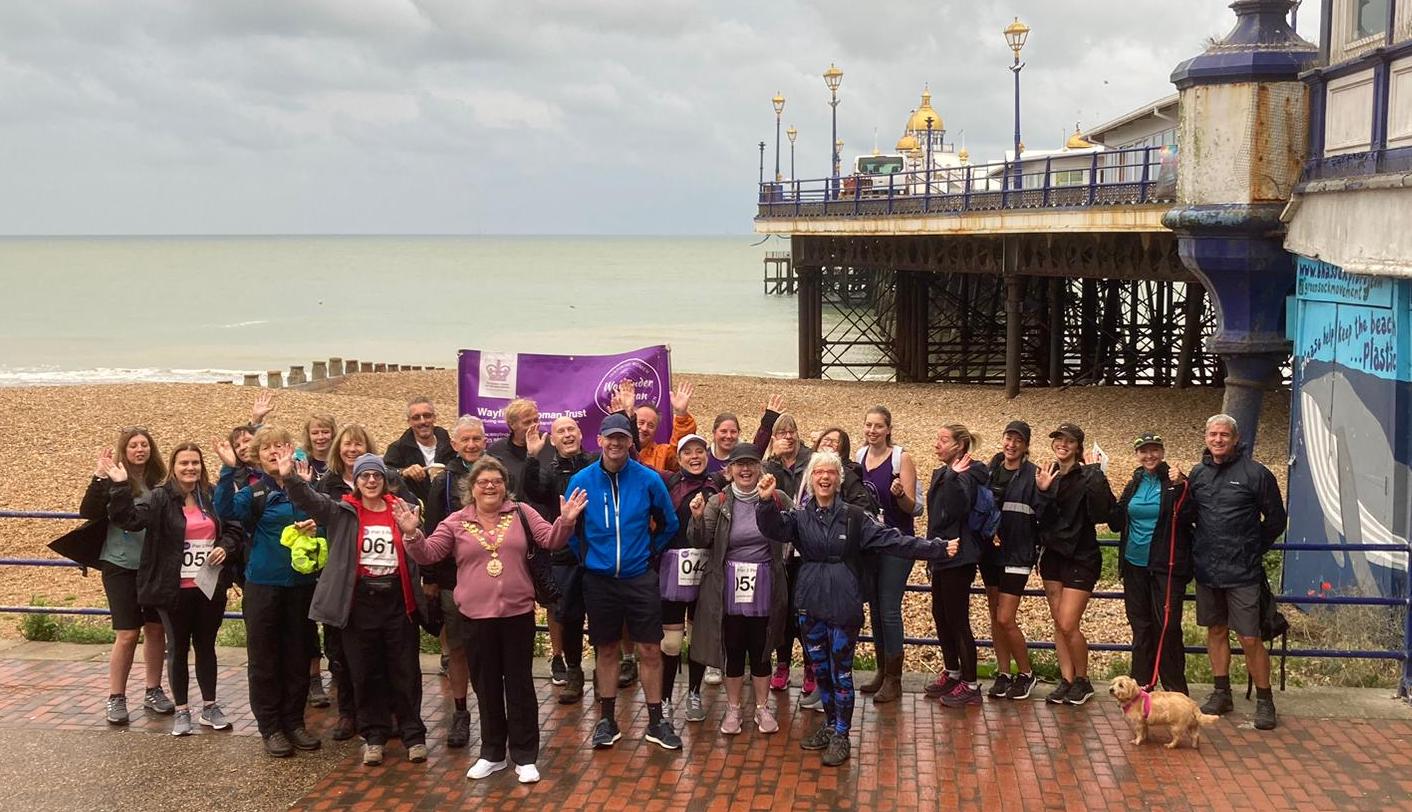 The Pier2Peer event, held on 5th August, not only demonstrated the unyielding determination of the 35 plus participants but also showcased their collective commitment to helping women in need.
Braving the elements, participants set out with unwavering resolve, navigating the coastal path with smiles on their faces. The torrential rain and gusty winds failed to dampen the spirits of these dedicated individuals who walked in support of their belief in a very worthy cause.
The event proved to be a remarkable success, raising an impressive total of over £5000. These essential funds will directly contribute to Wayfinderwoman's noble mission of supporting women who are facing various challenges by providing them with the necessary resources, guidance, and confidence to rebuild their lives.
"Despite the adverse weather conditions, the resilience and enthusiasm displayed by our participants was truly inspiring. Their determination echoes the strength of the women we aim to assist, and we are profoundly grateful for their unwavering support, as well as that of our headline sponsor, Mark Bishop Ltd and our other sponsors without whom the event wouldn't be possible."
Sarah O'Flaherty, one of the event organisers
With the success of this year's event, Wayfinderwoman is already looking forward to next year's annual coastal fundraising event, on the 27th July 2024, and look forward to welcoming even more participants to join the cause and make a difference.
For more information about Wayfinderwoman and their initiatives, please visit www.wayfinderwoman.com or contact Sarah at sarah@wayfinderwoman.com
Share this article