September 7, 2021 | Laura Murphy
Vintage Festival a big hit!
4 days of hectic fun for our volunteers at Eastbourne's first Vintage Festival and we have a winner!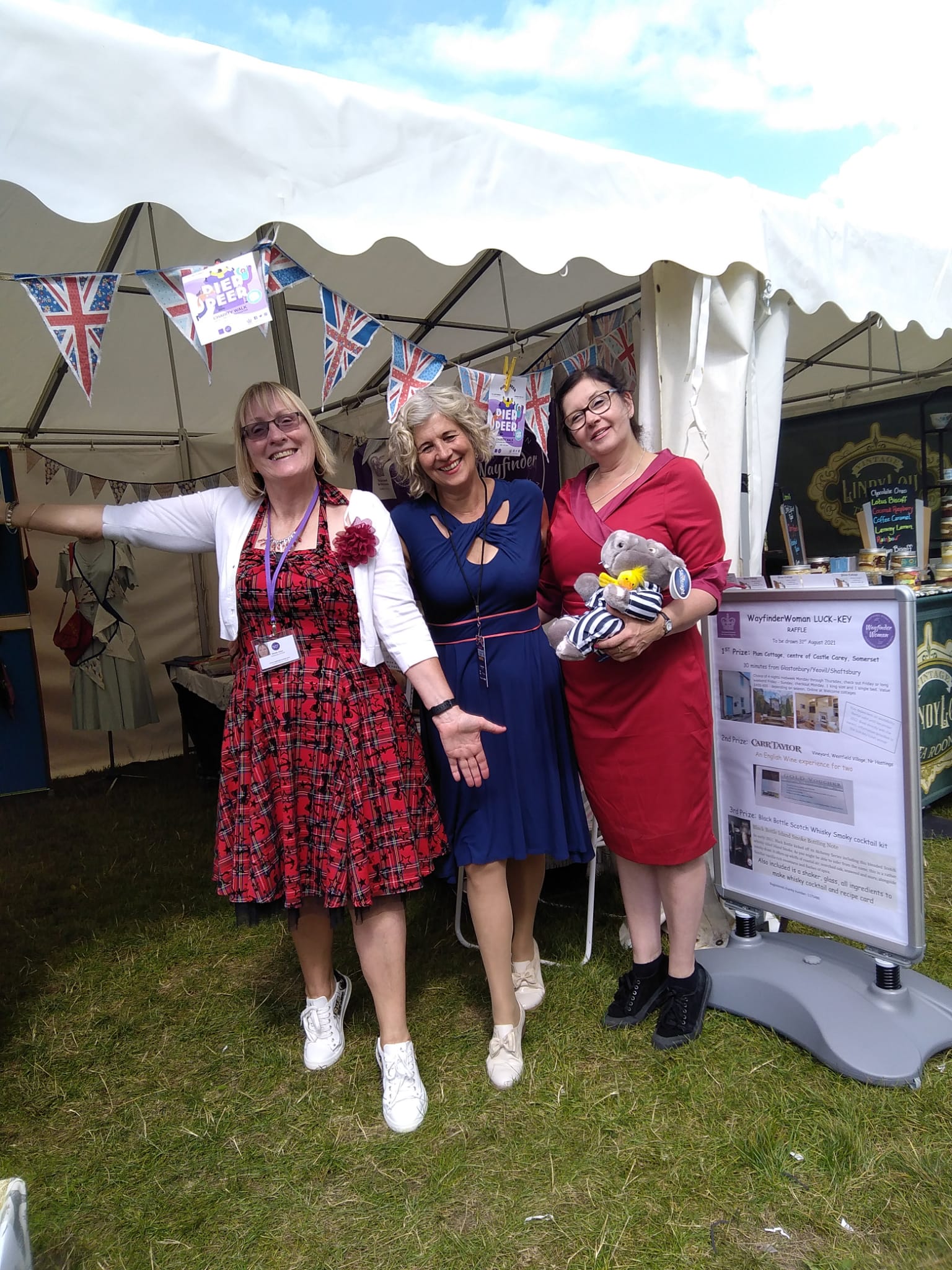 The volunteers at WayfinderWoman wanted to raise much needed funds and Eastbourne's first Vintage Fair was the perfect opportunity to do so and have fun at the same time.
They organised the very first ticketed raffle with an amazing first prize of a holiday in a beautiful cottage at Castle Cary, Somerset kindly donated by a long-time supporter.  Second prize was a wine experience at Carr Taylor vineyard and third prize a Black Bottle Scotch Whisky Smoky cocktail kit.
After the festival closed we gathered around to make the draw.  (Videos of the draw can be seen on our Facebook page).  The lucky winners were:
First Prize: ticket number 00941, winner was Lynn
Second Prize: Ticket number 00077, winner was Shawn
Third Prize: Ticket number 00939, winner was Mai.
We sold all 1,000 tickets so thank you to everyone who purchased one.  Every pound will go towards providing essential services to the women who come to us for support.
Share this article