March 26, 2018 | Beverley Thompson
The Power of No
Our guest blog  comes from Beverley Thompson, former BBC Journalist and Presenter now Campaigns and Community Engagement Manager at Southern Water. For anyone who's been demoralised by rejection, this is definitely a must read!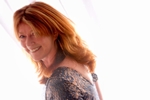 I am incredibly lucky. My current job allows me to work with colleagues, charities and communities to make a positive difference. Twenty five years ago – an incredible quarter of a century – I would never have dreamed I would be working for a major utility with three million plus customers, and me overseeing the campaigns and projects that impact our most precious resource – water.
I also have twenty years' experience as a journalist and broadcaster and I have worked all over the world. I am really proud of what I achieved then and what I'm doing now.
So how did I do it? Well I have a history of taking risks and making the most of the chances that we are all offered IF we choose to recognise them as positive and empowering. So here's the trick – and it is so simple you may find it ludicrous – but just try it!
Never be afraid to ask –to be rejected or disappointed. The answer NO is usually the worst that can happen- and to my knowledge that two letter word has no lasting physical effects and with a positive outlook NO can be the incentive to move on and achieve.
My first big chance came along when I was just 20. I had finished a degree and was part way through a Post Graduate Diploma in Broadcast Journalism. One day – looking through the Media section in the Guardian, (these are the days before the internet, linked in etc.!) I saw an advertisement for a TV newsreader for BBC Wales in Cardiff. Now let's be clear – this was a chance and a risk of the first order. I had little experience as a journalist and I had never been on TV. I did have one card – I could speak Welsh. I had been to a secondary school in Wales. This was my first big job interview and I travelled to Cardiff in absolute terror! Just before I went in, I thought, what is the worst that can happen here? I won't get it – they will say NO – I will be rejected. Actually when you weigh that up against the best that can happen – I will get it – they will say yes – I will be at the start of my career – there's no contest is there? NO won't kill you! I went through the interview or board as the BBC calls it and I did get the job.
My time at the BBC was peppered with chances offered and risks to be taken. I put myself forward for jobs that in truth both terrified and inspired me. How was I hosting a live TV debate with four guests and one hundred guests? How was I hosting a live radio phone in? The answer is that I applied for the positions – laughed at the notion of NO and went for it.
When I did confront NO – I treated it like an occupational hazard – it wasn't a judgement about me and my abilities – it was about business, skill sets and maybe a personality issue. The fact is NO hasn't harmed or changed me.
Today, I find myself in the position of interviewing and managing people. It is a huge responsibility and the pressures on candidates and colleagues are still immense. However, I believe you can spot the ones who have faced down their fear of NO. They are the ones who if unsuccessful ask for feedback and advice, they use NO to inform their next application and interview – they work to turn NO into their YES.
You see NO is a negative word – but it doesn't have to be. Change your relationship with the word NO and embrace the risks and chances that life brings! You will fly!
Share this article