We have 18 amazing lots for our Regal Variety Silent Auction which will run until 9 June 2022.
Final bids are then made at our Regal Variety Show at the Grove Theatre, Eastbourne on 10 June.
Tickets for the show are available online here, and every Saturday at The Grove Theatre, Eastbourne between 10:00 and 16:00, or at The WayfinderWoman Hub, 8 St Leonards Rd, Eastbourne every weekday morning between 10:00 and 13:00.
Take a look at the varied lots below.  They range from the highly collectable SilentNight Hango the Hippo (complete with a bottle of Bucks Fizz) to a luxury overnight stay at a 5 star hotel, to cooking lessons for Asian or Turkish food, or vouchers to eat out, to your very own unique customised pen and watercolour house portrait.  Or if you really want to push the boat out, go to our Celebrity Auction page here.
email your bid to info@wayfinderwoman.com leaving your name, address and phone number, the lot you are bidding for and the amount you are bidding.   The winning bidder will be notified on the evening if they are present at the show or via phone or email shortly after.  The top bid figure will be listed on the website once all bids have been received.
And now for the small print. Please be aware that any bid made constitutes an agreement to purchase should it be the winning bid.  It is assumed that any winning bid will be collected in person.  If it is not possible to arrange this then the bidder is liable for any postal charges.
Please be generous.  We need to raise £10,000 a year to keep our hub open and an extra £6,000 a year to run our free workshops – and this is why.
Silent Night Hippo
Everyone's seeking their own iconic SilentNight Hippo!
This is a real collector's item and will delight any bedroom be it for a child or adult. It's 10" in height and donated courtesy of Mr Beds, Cornfield Terrace, Eastbourne. The winner of this lot can pick it up on the night if they're present or by visiting our Hub.
Starting price for this wonderful cuddly Silentnight hippo is £15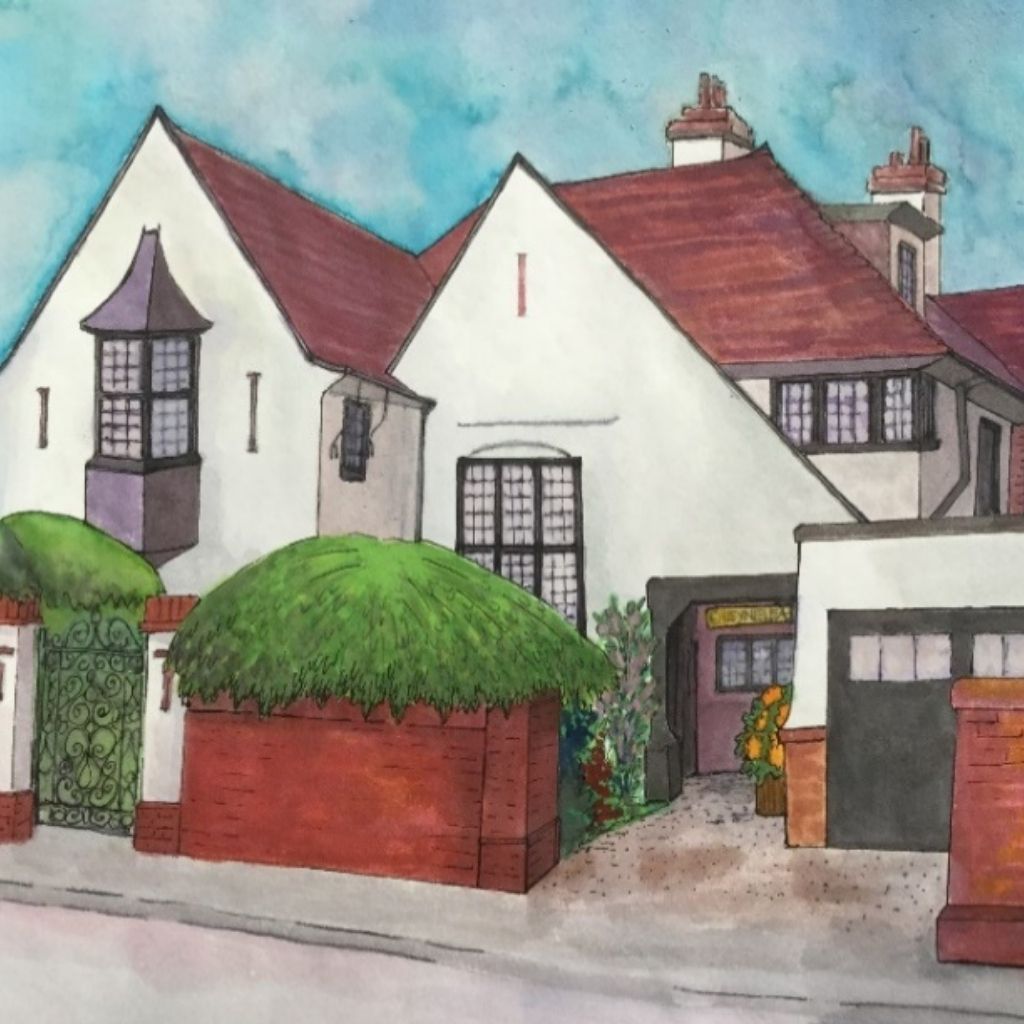 House Portrait
Helen Warren is an Eastbourne artist who is well known for her local landscape, flower and architectural paintings.
Using on the spot drawings and photos she will create a customised pen and watercolour, house portrait. The A3 size painting will be ready for framing.
Suggested starting bid for the House Portrait is £50
Three more exciting lots!
Decluttering!
Are you a collector?  Do you have too many things and keep on saying I'll clear it out one day and never do?  Then let us introduce you to Tracey, a volunteer and trustee for WayfinderWoman
"I love de-cluttering and have been doing this for my friends and neighbours for years.  I understand how difficult this can be for people and will offer no judgement, just help and a laugh along the way. I want you to feel better about your living space.
I can help with a specific room of your choice, bring  boxes and drop items off to the local charity shop, whatever will fit in my car (if needed). I just require your commitment and a cup of coffee!!"
This lot is for Eastbourne and surrounding area only.
For four hours of Tracey's time, the suggested starting bid for the De-cluttering is £20.
Vietnamese Spring Rolls Cookery Lesson
Mai is from Vietnam and is happy to give you a two hour lesson on how to make Vietnamese Spring Rolls for our silent auction.
Mai will prepare all the ingredients for the course so you just need to show up and enjoy the lesson at Mai's kitchen, based in Eastbourne.
If you're a food lover, give it a try!
Suggested starting bid for the Spring Rolls lesson is £20
Knitting lessons
All the celebrities are doing it.  Knitting that is.  My name is Nicki and I've been knitting for over 10 years. I'm keen to share my skills and keep the art of knitting alive.
My teaching style is fun, informal yet informative.
I am offering 6 lots of 30-minute knitting lessons, during which I will teach how to cast on/off, how to do the basic stitches and how to read a knitting pattern.
I will advise on yarn thickness and needle sizes and suggest good beginner projects to work on. I will also donate one pair of needles and one ball of yarn to get the recipient started.
Suggested starting bid for the knitting classes is £15
The Cleaning Fairy
Who amongst you hates cleaning? It's not often you get the opportunity to have someone visit your home who actually enjoys helping out. Let us introduce you to Nicola, the fundraiser-in-chief for WayfinderWoman.
Nicola says she is trustworthy (we can vouch for that), reliable and happy to help such a worthwhile charity. She is willing to donate two hours of her time cleaning your property for you, dusting and hoovering. It has to be in Eastbourne.
Suggested starting bid for the housework cleaner is £10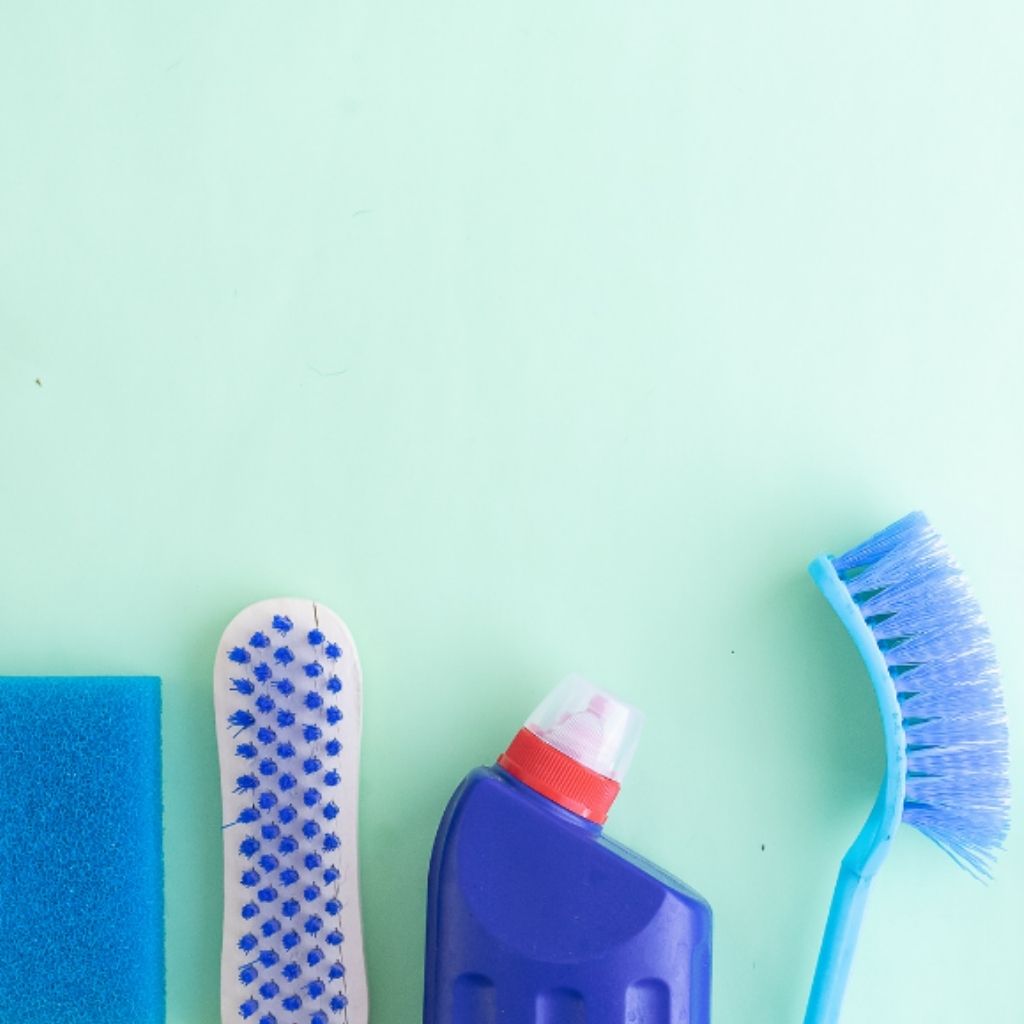 Integrated Health Session
Let the highly experienced and hugely regarded Helen E Nayler, Integrated Health Practitioner, take away the stresses of modern day living from you with her bespoke treatments and integrative body work.
With her huge range of treatments: myofascial release, sports and aromatherapy massage, reflexology, EMT, Reiki and Matrix Reimprinting she will offer one, or a combination specifically designed for you. Operating out of her delightful consultation room in Eastbourne, she will give you 1.5 hours of her time to support you in creating your healthier calm body which is a positive way of maintaining great health and fitness.
An amazing lot a reserve is set for the Integrated Health Session of £35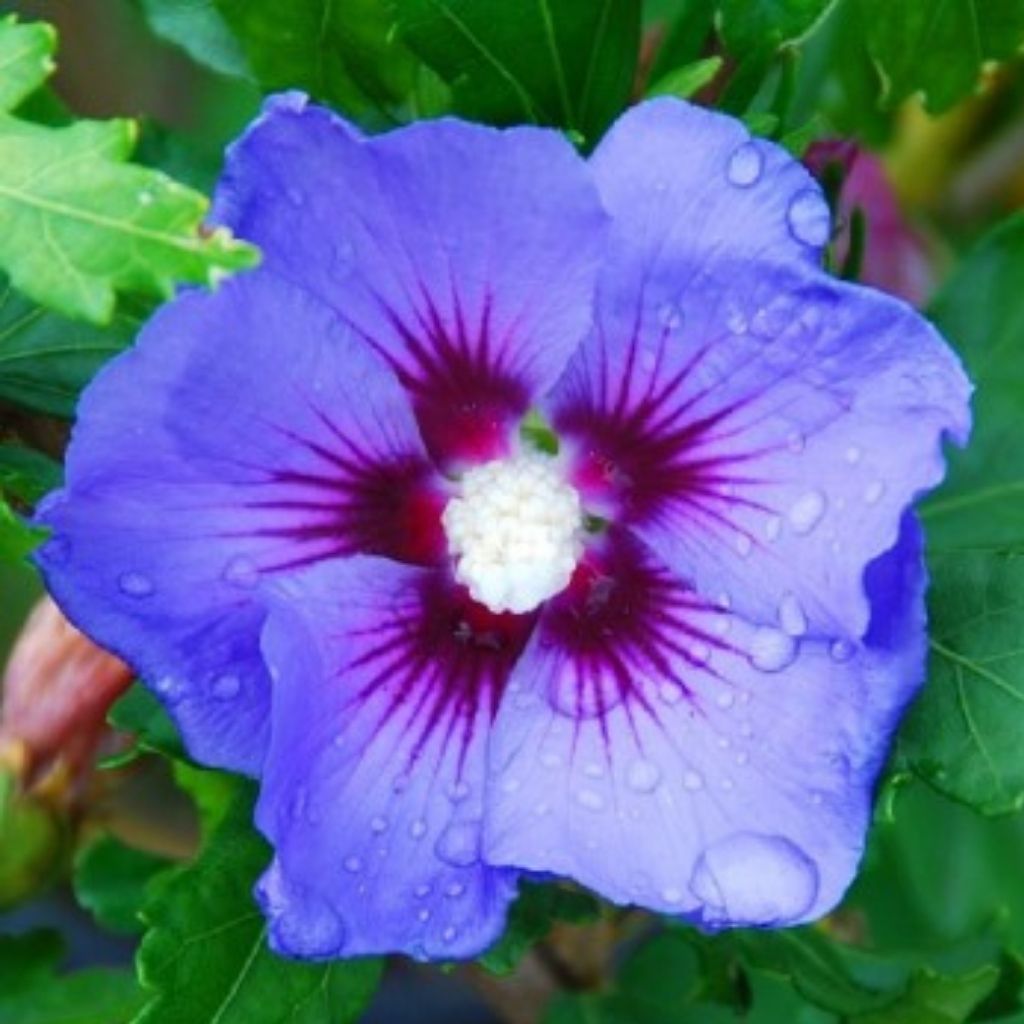 Some more lots to entice you!
3 hours coaching for life or business
Award winning Laura Murphy from mtc2 ltd, and founder of WayfinderWoman, will provide 3 hours of coaching using Nancy Kline's Thinking Environment approach and Time to Think.
Laura is an accredited Thinking Environment Consultant, Trainer and Coach and highly experienced in this field.  She says, "This is different from any other coaching you might have received before.  The emphasis is on developing truly independent thinking so you can work your own way through any issues you may have."
Time to Think is a recognised coaching methodology and included in the ILM coaching syllabus.  Laura is one of the few organisations accredited to deliver leadership interventions in the NHS through the NHS Leadership Academy.  She  co-designed a leadership programme for thousands of health and social care workers where Time to Think has been included as a leadership tool and she regularly trains people in the methodology.
The 3 x 1hr sessions can be virtual or in person at a time and location that's mutually agreeable.
Recommended starting bid for coaching is £60.
Turkish cooking lesson
You want to have a taste of summer in far away lands and here is your opportunity to bid for a unique chef experience.
Let us introduce you to Mediha who is  a super, experienced, Turkish cook with an amazing talent who will acquaint you with her native cuisine.
Learn to cook delicious Turkish cuisine and really experience Turkey here in Eastbourne.
The lot is a a three hour lesson of the highest standard.  You supply the ingredients and Mediha will liaise with you about the time, date and venue.
This is a foodie opportunity not to be missed.  Cook up a feast and impress your friends.
The starting bid for the Turkish cooking lesson is £30
Menopause support
At mid-life and wondering why you put the jar of coffee in the fridge and the milk in the cupboard?  Or frustrated with the hot flushes and doubting your skills as your memory lets you down?  Or perhaps you know someone who is going through the menopause and want to find out how to support them?  Then this video series is for you!
Designed by Katie Day, international speaker and UK menopause expert, Katie has transferred her renowned half-day session Menopause Demystified into a pre-recorded series of videos. You will get all the amazing information covered in the session and learn about: hormones – what they do; the menopause – what it is; the potential symptoms; how this can impact women; the latest data on HRT; the different types of HRT; how to support yourself non-medically; supplements; nutrition; physical and emotional wellbeing; how this can be the best time of your life!
The video series is accompanied by a robust reference book sent to you upon completion of the series.  You can sign up to Midlife Matters e-magazine (quarterly) and attend free monthly online talks with Katie and two professors of gynaecology. Katie is also available via e-mail where she welcomes your questions.
Suggested opening bid for the menopause video series is £20
Glass making session
Stained glass Taster Session for one person at The Hampden Park Shed, Eastbourne
The Hampden Park Shed is a Charity Run Crafting Space for over 50s & we are offering this taster session to support WayfinderWoman, so there is no age restriction.
What you will get is a 3 hour-Stained glass taster session and will get to take home a small sailboat like the one pictured. All materials are provided.
You will learn the cutting process, how to grind to finish shaping, copper foiling and soldering your piece together.
Tea & Biscuits will be available
Suggested starting bid for the stained glass lesson is £15
Meze Lunch Voucher
Get the real taste of the Mediterranean with this wonderful lot lovingly donated by the Meze Restaurant, Pevensey Rd, Eastbourne.
Well known for their authentic Turkish and Mediterranean food, they are offering lunch for two people up to £40 in value. Cooked on hot coals in an open kitchen you will be bewitched by the smells and colours in this local restaurant. The voucher can be used any day between twelve noon and 4.00pm.
The suggested starting bid for the Meze voucher is £20.
More and More!
H&W vouchers
Thanks to the wonderful generosity of Hall & Woodhouse (est 1777) we have £50 of vouchers that you can use at a wide choice of 54 pubs  or in the Badger Shop at the Blandford St Mary Brewery.
This is a lovely addition to your holiday plans when visiting Devon, Dorset, Somerset, Hampshire, Middlesex, Berkshire or London to visit an H&W managed public house and have a wonderful meal.
Suggested starting bid for the H&W vouchers is £20
Gossip Hairstyling
The lovely Tanya from Gossip Hair & Beauty Salon, Willingdon Road, Eastbourne has kindly donated a 'cut and finish' with a complimentary glass of Prosecco for anyone who wants a new look or just a tidy up.
Our patron, Helen, says that Tanya is excellent at cutting hair and she wouldn't go anywhere else.  Open for men and women so don't be shy!
Suggested starting price for Gossip Hair is £15
Bobbin Lace & Cushions covers
One of our volunteers, Eastbourne based Hilary, who is a hugely talented and highly creative dressmaker is offering two seperate lots.   You can bid for one or both of these lots.
Lot A is a day's starter course where you will learn how to make a bobbin lace bookmark and take it away with you.  Light lunch is included.
The suggested starting bid for Bobbin Lace is £15
Lot B Hilary will make four cushion covers, made to measure with piping, ruffle or a plain edging using the bidder's own material or choosing from materials already available.
The suggested starting bid for the cushion covers is £15
A Night's Stay at Chatsworth Hotel
The Chatsworth Hotel Eastbourne
This 5-star beachfront hotel is offering an overnight stay for 2 people subject to availability.
The Chatsworth Hotel is a luxurious beach front destination, that has been welcoming guests since 1905 and has now been rejuvenated as a contemporary boutique hotel. This exquisitely restored Victorian seafront retreat offers individually appointed suites and guest rooms with stunning décor and marble bathrooms to create a sumptuously graceful ambiance.
The suggested starting bid for Chatsworth Hotel is £50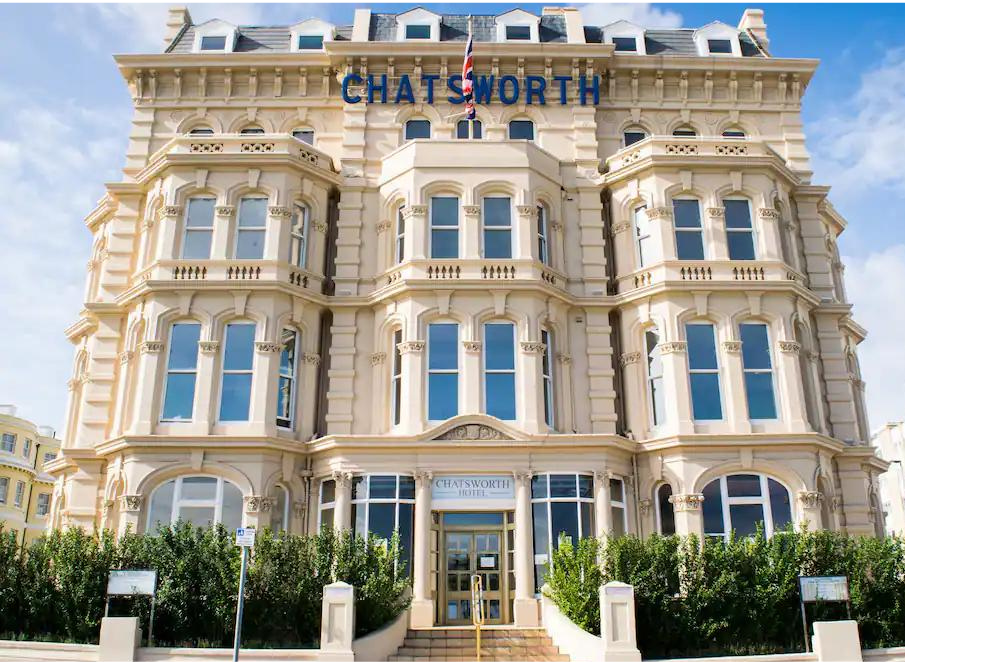 J. Adore Moi Mobile Beauty Treatments
The lovely Fiona is offering a 60 minute full body Swedish Massage and a 30 minute Facial with her mobile beauty treatments.
Don't miss the opportunity to bid to treat yourself. Eastbourne area only.
The suggested starting bid for the J. Adore Treatment is £20